Is Barack Obama circumcised?
July 1, 2008 - 5:15 am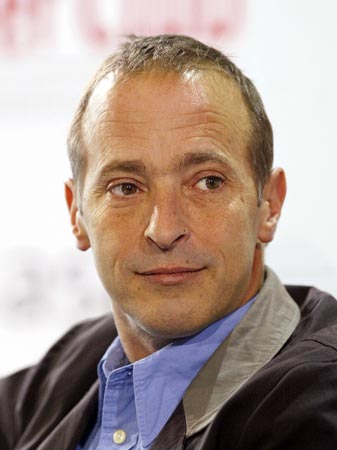 At the book signings for his new book, When You Are Engulfed in Flames, writer David Sedaris is polling people on this very question. He says he keeps a sign-up sheet where people can write whether they think yea or nay, and say why. Last night he posed it to the audience at Copley Symphony Hall in what was ostensibly a sold out show (though I saw a lot of empty seats) for the San Diego leg of his book tour. The answer is not obvious, and although not technically unknowable, unlikely ever to be answered. On the one hand, in the era when Obama was born, a man would almost certainly be circumcised as a matter of course, regardless of race, creed, or religion. Most American men and boys are circumcised, and it wasn't until the last few years that the practice was even questioned. But Obama was born to kind of a free-thinking mother, and he was born in Hawaii, both features that make it possible that he is not, in fact, circumcised. It's complicated.
And that wasn't even the most interesting part of the show. Sedaris is a top-notch live performer, but mainly his schtick is to read directly from his writing. He opened with "Cry Baby" a piece he wrote first for the New Yorker, a story apparently so funny that the woman in front of me snort-laughed all the way through it. But Sedaris got stronger as the evening went on, reading from a great deal of unpublished work, including a piece prepared for the radio show This American Life (but never aired), and some soon-to-be published illustrated animal fable-like stories that will be very much for adults. He finished with an audience Q&A in which we learned that the title of the new book came from a Japanese emergency procedure manual ("What to do when you're engulfed in flames"), that he now hates his famous story "Santaland," and that he once wrote a serious essay entirely in the buff. He was living in a nudist colony at the time and, as he explained, a nudist colony is the one place in the world where if you answer the door clothed, people worry. So he reworked a serious essay musing about his mother's death, wearing nothing but his birthday suit. He said he doesn't really plan to repeat the process, but he's convinced it made his essay much stronger than it would have been otherwise.
You learn all kinds of strange stuff spending 90 minutes with a mind like Sedaris'. He'll be back in town again next time he's on a book tour, and I highly recommend the show.